Serving Greater Jacksonville Area
Garbage Disposal Service in Jacksonville, FL
Is your garbage disposal making strange noises and failing to work as it usually goes? A broken garbage disposal can be a huge nuisance. If you need garbage disposal repair service in a hurry, the team to trust in Jacksonville, FL is Adept Appliance Service, LLC. As an established appliance repair company, we have the tools and skills to get your garbage disposal up and running again.
Don't Wait to Make Life Easy Again
If you're like most people, you probably use your garbage disposal on a regular basis when you're cooking and cleaning up after meals. And you've probably come to rely on your garbage disposal to make daily life more convenient. So if your unit has stopped working the way it should, there's no reason to subject yourself to the aggravation that comes with having a key appliance break. Just call our team, and we'll get your unit working properly again.
Contact us now for more information or to schedule your appointment.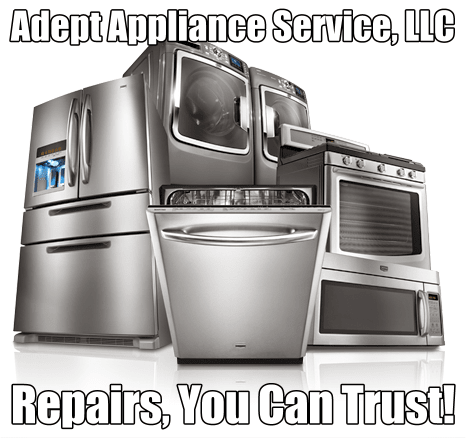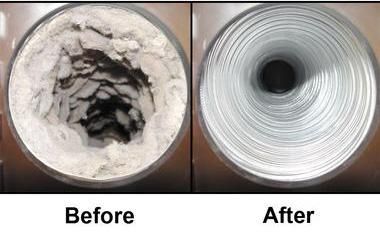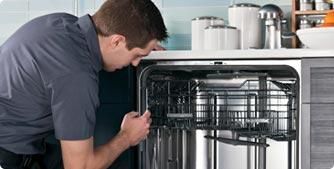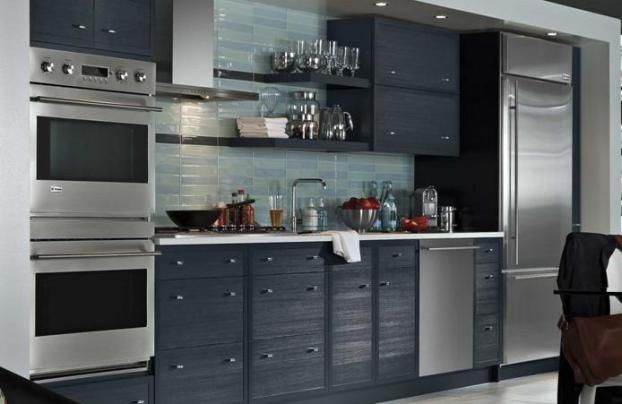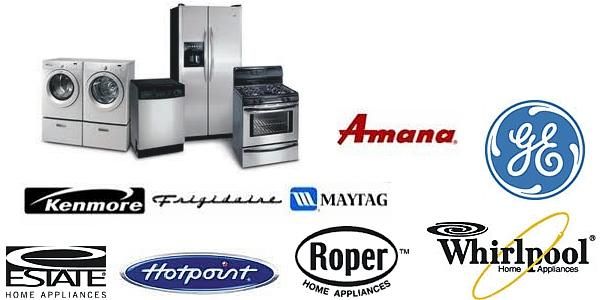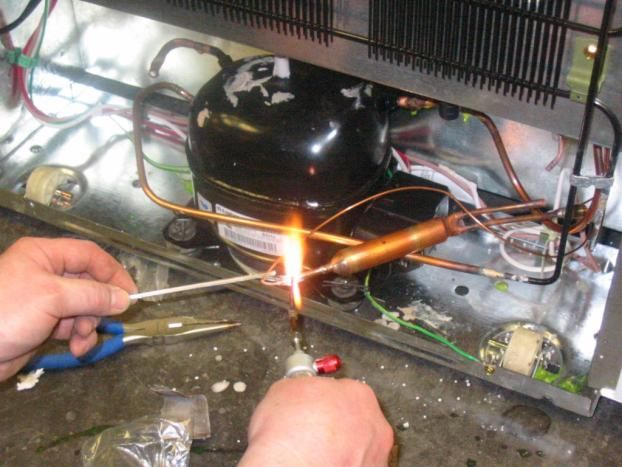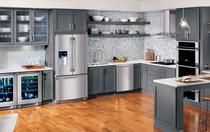 After picture of complete kitchen appliance install!
Free $99 service call with repairs!
Great service. Amy in the office is great. A good company to call for repair and service .

Great service , I would recommend adept appliance.

- Kristin McDaniel. 4/21/2020

I don't understand all the bad reviews. Most of them being posted recently. As if none of these people posting are taking into consideration the state of the economy or the effects the pandemic has had on every aspect of business flow. I'm certain that the warranty companies, part suppliers, and the shipping companies are all working with reduced staff. I have used Adept on 3 different occasions and I'm getting ready to use them again, both through a warranty company and directly. I have always experienced great service, quick response times, and the utmost professionalism. From the technicians to the office staff, everyone has been top-notch. I thoroughly vet companies before I let them in my home or work with them in any way, Adept was no different. I have referred many people to them and I will continue to do so.... even if it takes a little longer because a virus has shut the world down. 😏

When my refrigerator stopped working, I called several businesses to try to schedule a service call. Three of the businesses did not answer the phone, or respond to a message. One told me he would not drive to my side of town. Adept Appliance Service not only returned my call quickly, but set up the soonest possible appointment. They quoted a price for a service call and gave me a time frame of when they would be here. When the technician, Cymone, was fifteen minutes away, she called to let me know she was on the way. She analyzed the problem quickly, reported that it was a burned out starter switch to the compressor, replaced it, and all for a reasonable price. I highly recommend this company and will definitely use them again in the future.

- Holly Bebernitz. 1/25/2020

Had to have service on my dishwasher and this company was excellent. They were professional, on time and did a great job. I will recommend them to all my friends.

- Rick Newbanks. 0/31/2020

What a great technician. Timely, professional and went beyond the call of duty to get our dishwasher repaired and working better than ever.

Cymone was excellent. Called ahead and showed up on time. Very professional. We need more customer service like she displays.

- marvin scruggs. 11/20/2019

I love the company's get it done attitude. Steven the service tech was very knowledgeable and got the job done in a timely fashion.

Cymone, Was very professional and patient. She did an excellent job.

- RHONDA JORDAN. 11/12/2019

Cymore arrived right on time and fixed my ice maker very quickly. I am very happy with the work that was done! I will call them again with an appliance problem.

- Ellie Binford. 11/10/2019

Cymone did a great job! Very hard worker.

Cymone was fantastic! Thorough, quick and efficient! Job well done!

- Diara Sullivan. 11/10/2019

Cymone was great...made sure washer is up and running. .will have Adept in the future. .

- karen connelly. 11/5/2019

Cymone did an excellent job with the microwave repair to the door. I would definitely recommend her. Two thumbs up for me.

Very responsive. Cymone was patient and handled the appliance with care.

Cymone was very polite, professional and knowledgeable! Thanks

Our tech was Cymone. Very polite and punctual. Problem solved very quick. 100%% deserves a raise :)

- Look its Garrett. 10/27/2019

Fast service. Cymone was my tech and did a great job!

- Catherine Woolford. 10/25/2019

Friendly staff and the tech that showed up was professional, prompt and very knowledgeable. High quality at a good price! Will continue to use them and refer all friends and family!

- Miko Friebel. 10/24/2019

Richard came out promptly and handled all of our problems with our gas stove. I highly recommend them!

- Victoria Broadwell. 10/21/2019

Elijah was amazing he came and was so polite and fixed my mom's stove with no problem he is such a life savor.Keep up the good work it was a pleasure meeting you.

- Sasha Burnett. 10/21/2019

Cymone was on time and very professional and did a great job

Knowledgeable and experienced staff/exceptional services provided!

- Logan Peake. 10/14/2019

Richard went over and above to get my part quickly. He is courteous and capable Thank you

- Connie Roush. 10/14/2019

Very good service was given by Richard! Thank you.

CYMONE was very good and fixed my prod6on time

- Yari Stanfield. 10/13/2019

Cymone did a great job. She arrived on time and was knowledgeable about my dishwasher and how to fix it in a timely manner. Thanks Cymone for the great job!

- Brandi Pryke. 10/13/2019

The company did a really good job . They fixed my washing machine for a good price and gave excellent customer service. From the receptionist to the repair man . Definitely recommend this company.

- Jill Farley. 10/13/2019

Richard provided excellent service and was very knowledgeable about the repairs that needed to be completed.

- Brittney Brooks. 10/12/2019

Tech was punctual, courteous and professional. Office manager provided 1st class customer service. A++

- Jim Gilmore. 10/12/2019

Technician was very knowledgeable and friendly.

- Amanda Witwer. 10/12/2019

Great service. The technician Steven was very helpful

- Tammy Sarab. 10/11/2019

I highly recommend this company. Steven was very professional and kind.

- Bonnie Morgan. 10/11/2019

Symone did great job today thank you for your service

- Kenneth Mitchell. 10/11/2019

Elijah & Ryan were great and were great in their job

Cymone was absolutely great. She was sure and knowledgable about every thing! Thank you!

- Jimmie Pickens. 10/7/2019

Very pleased with the customer service .you guys rock

- Brittany Branson. 10/7/2019

Symone, was very friendly and proffessional when she came to repair the stove top the first and second time. She did a very excellent job.

- Dorothy Burgess. 10/7/2019

Tech Cymone arrived in time she stated. Fixed dry very quickly very professional.

- algerine taylor. 10/7/2019

Wonderful customer service and excellent prices deffinitily reccomend

Adept was upper effective when repairing my dishwasher! Their prices are super fair and they were also able to fix my garbage disposal as a courtesy! Destiny was very professional and helpful when scheduling. Super pleased with my experience

- Cason Van Zant. 10/6/2019

Adept Appliance is hands down the best! They completely out did themselves with their customer service and prices! I'll never use anyone else!

Outstanding service. They fixed my dish washer like it was a piece of cake.

The company was great. I'm in love my with my appliance and their staff was extremely friendly and had amazing customer service!

- destiny deen. 10/6/2019

Cymone was on time and professional - thanks!

- Bruce Goodson. 10/6/2019

Great service clean and professional

- Franklin Munson. 10/5/2019

Ryan and Richard replaced the burner on my stove today. They were very friendly and professional. If you have an appliance issue guys adept a call.

- David Scholz. 10/5/2019

Elijah did a great job I recommend him

- Victor Cirillo. 10/4/2019

- Michael Blazek. 9/31/2019

They are the best navy contracting company we've hired here at the mayport naval base for appliance repair services!!

- Richard Campany. 9/29/2019

We had some serious repairs that had to be done to both our washer and dryer. Richard and his team did an amazing job! We will be servicing our appliances through you from now on. Thank you!

Great and prompt service and a quick turnaround time!!! Richard is very technical guy.

- Riddhi Suthar. 9/28/2019

- Janie Klasel. 9/24/2019

Very professional ! Would recommend.

- Debbie O'Steen. 9/23/2019

The technicians were prompt and professional and the work was done quickly without a need for follow up. I definitely recommend!

- Kathy McCormick. 9/23/2019

On time and courteous. Richard took the time to check with the neighbors to check and make sure it was properly installed.

- Christopher Reed. 9/22/2019

- Shelly Grossmith. 9/22/2019

I was very satisfied with how efficient the staff was while completing the job. I was impressed by how they were able to assist me in a quick manner. I am very pleased about the outcome of the project and would highly recommend them to anyone looking for appliance builds or repairs.

- Giana De Luccia. 9/18/2019

Loved this place! Super great service and assume quality!

- Cecilia Hanson. 8/20/2019

Great service!! Not only were the prices reasonable but the quality of service went well beyond what I expected. Everyone was so pleasant & hardworking! Definitely recommend for all appliance services! Thanks guys!

- Kendall Caesar. 8/20/2019

GREAT SERVICE! I was needing urgent help with my dish washer and I was scheduled super quick! Thanks Adept!

- Kindra Mccoullough. 8/20/2019

I'd recommend this company. They showed up on time. Were friendly without being over bearing. Diagnosed my broken fridge. Awesome experience, THANKS ADEPT!

- Ashley Lantz. 8/11/2019

Took technicians 5 visits to remedy my dryer issue. Unfortunately, that seems like way too many; however, every technician was very kind and knowledgable. There was a misdiagnosis which caused the multiple visits but the owner was expedient to refund me for my unnecessary charges. They made a bad situation right and for that I would recommend them.

- Grayson Jones. 7/29/2019

Office staff was friendly! Quick and easy service. They came out and fixed my washing machine and the technician knew what he was doing. Will do business again!

- Andrew Kennon. 6/19/2019

Needed my washing machine fixed quick, they didn't let me down... the technician was friendly and knowledgeable... I thought I'd have to replace the whole thing but did not need to! Highly recommend for any services you may need...

Stephen did a great job fixing the dishwasher. He was efficient and hard working. Destiny was so helpful over the phone arranging and ordering parts. She did a great job keeping me posted on when the parts would arrive and their next visit to install and repair.

- Marny Midkiff. 6/6/2019

These guys got my refrigerator working so quickly! Their staff is very friendly and the pricing was extremely fair. I'm happy I chose them for my repair, highly recommend them!

- Barbara Henry. 6/1/2019

- Michael Cummins. 5/25/2019

Richard was professional, competent & I highly recommend.

Had wonderful help with quickly getting my microwave fixed. Never was i able to get help so quickly. Highly reccommend to all friends and family and others!

- Rene Neidermeier. 5/21/2019

This was a great job! Staff was perfect! Got all the help I was needing. I can now use my oven again! Thank you Destiny for getting me on the schedule as soon as possible, accommodating my time!

Amazing service and staff! Will deff refer this to all my friends and family. Prices are reasonable and quality is top notch.

- Amber Hamblin. 5/21/2019

I am very pleased with the help I received. The tech's were very efficient and accommodating! Would highly recommend anyone in need of appliance service repair to give them a call! Destiny was a great help in getting me scheduled right away! Awesome!

- kindra mccoullough. 5/21/2019

Very pleased with the customer service I received and the staff! I will be recommending Adept Appliance to all friends and family. Thank you!

Great customer service! They get the job done quickly and efficiently! Highly recommend!

- Malcolm McCormick. 5/20/2019

The technicians and staff are super friendly. They were able to assist me very quickly and resolved my problems in a very prompt manner. I highly recommend them to anyone looking for appliance repair!

- Destiny Bramstedt. 5/20/2019

Great family owned business, I'm new to the area and was able to get my washer repaired for a reasonable price. Technicians were very polite and did a wonderful job

I have used Adept Appliance on several occasions, with and without warranties covering the appliances. Everyone with the company has been professional, informative, knowledgeable, and always fair. I would highly recommend this company.

- Jennifer Wewer. 5/13/2019

Steven was very professional, he came out to fix my dryer and was very thorough. After the repair he tested it out multiple times to make sure it was fully functional. The whole process was very time efficient and convenient, definitely going to use Adept for any needs in the future.

We needed our refrigerator repaired. When Jose came out to look at it he knew the exact part that was needed. When he came back to put the part in it took him no time at all. He knows what he's doing!! Thank you for such prompt service!

- Paula Macmillan. 1/12/2019

Scheduled appointment through HomeAdvisor. Technician was punctual and repaired quickly. Slight hiccup with technician completing repair before going over estimate (fairly expensive repair). Company made it right immediately. Will definitely use again and highly recommend!

My experience with Adept appliance service was a 10/10. Customer service was great as well as the technician Steven who repaired my dryer. Definitely recommend them.

- Carrie Jones. 0/21/2019

Repair was great very professional and fourthcoming in the repairs

- Ralph Randall Ridenour. 6/10/2018

I had an excellent experience. Both the technician who diagnosed the problem and the one who made the repair when the part arrived were knowledgeable, polite, and cleaned up after themselves. I'll definitely call Adept again!

I just had Richard and Chase out to look at my fridge. They were GREAT! Extremely professional and knowledgeable. Unlike the last place that looked at it they actually took everything apart to fully diagnose it and showed me the issue. I highly recommend them!!

- Bill Steinmetz. 3/3/2018

- JessieMarie Goetzman. 1/14/2018

Great company used them twice and was super happy with my experience ,great company

Everything was repaired to perfection. Service was amazing and would most definitely recommend 100%% of the time.

- Jacob Saucedo. 0/29/2018

These guys are awesome call them to fix my dry ND dishwasher no doubt they knew their stuff quick friendly service ......highly recommended if u need appliances fix 5 🌟 all they way

Adept services are the best in the business they came right out looked at my washing machine and immediately know what the problem was. They were very informative, these guys knew their work.....Anyone needing services please called Adept services they are guaranteed the but in the business.......love u guys thank u

- Brittany Cooper. 0/27/2018

I had my ice maker repaired recently and the service from start to finish was 5 star! I had nothing but a very pleasant and efficient experience with this company. I would definately recommend

- Renee Massey. 0/25/2018

Great service. Very professional in their approach to the job

- William Suleski. 0/25/2018

have had many appliance repair people in my house over the years. Richard and Chase were prompt courteous extremely knowledgeable and got the job done with parts that were on the truck ( never happened before ), will use them in the future and also recommend them to all family friends and people that live in the community, rarely do i fill out surveys but these guys deserve it !! you guys rock keep up the great work

Very fast and convenient, well priced service

- Harrison Roche. 0/15/2018

Richard was amazing and helpful. Took care of all the needs and questions. Quality work!

- Dawn Guthrie. 11/29/2017

Great service by technician.

- Patricia Livingstone. 11/18/2017

Richard was very professional. It took no time for him to diagnose the issue. I'm just waiting on the part and for them to come back and install it. Great first impression!

- Cherrae Clark. 10/13/2017

Thank you so much the service was extremely good

- Lakeisha Whigham. 10/13/2017

100%% satisfied, totally professional, very happy with the service provided. Thank you

- Rodolfo Martin. 10/3/2017

Awesome service, diswasher running perfectly now!

The service was done quickly and efficiently. Would definitely recommend!

The Technician did an excellent job. He was very polite, courteous, and professional. I would recommend this company to family and friends.

- Rosemary Murray. 9/9/2017

Great service. Service Technician Richard Kasey was professional. Arrived on time. Called before arriving. Introduced himself, and cleaned up the area before leaving. Knowagable about the appliance we needed fixed. Took the time to explain what was wrong and what needed to be done to repair the washing machine. I highly 'recommend Adept Appliance Service for all your service needs.

- Beth Pinkham. 8/22/2017

Josh was attentative, effeciant very proffesional. Job well done

- Victor Impellizzeri Quarto. 8/7/2017

Technician called ahead and showed up when he said he would to troubleshoot my dryer. Richard identified the problem quickly and replaced the part - "Let there be heat!" I would use them again!

Service was quick and thorough

- Shelly Grossmith. 8/1/2017

- Thomas Desue Dr. 7/31/2017

Very efficient,on time and polite

Great experience! Arrived on time, knowledgeable, flexible, and saved me money! Will definitely use again!

- Julia Jenkins. 7/25/2017

Very professional and friendly , cleaned up and ask if needed further help. High recommended.

Brilliant service - on time, very helpful, reliable & trustworthy. We will definitely be using them again. Well Done!

- Family Aponte. 7/11/2017

- Eileen Wilson. 7/3/2017

Quick Clean very good customer service got my dryer done asap

- JASPER RAGADIO. 7/1/2017

Very professional and prompt.

- Gail Schumacher. 6/27/2017

Great service! On time and very helpful....thank you!!!!!

- Jennifer Hensley. 6/27/2017

I loved the way your men serviced our refrigerator. They did a great job.

Tech Richard is exemplary, professional, and courteous in completion of my Washer Repair. May also add that Miko and Ashley at their service desk arranging the appt gave accurate details for eta. Finally - today's visit also included new helper, Dontrail, - Also very nice young man and most professional - two Ambassadors for Adept !

- Vince Tortorici. 6/14/2017

Richard needs a raise. He knows what he is doing. And he is very very polite. I want him to come every time. thank you

- Grover Hendel. 6/13/2017

Richard Kasey was fast and professional. Would definitley recommend and will request Adept in the future.

- Bryan Follis. 6/12/2017

Called them to fix my refrigerator and they came in 30 minutes. Great, friendly service! Will definitely be calling them again!

- Chrystle Babcock. 6/11/2017

Richard was very nice, and did his job very well.

- Tammy Baldwin. 6/11/2017

Adept sent a service tech within 24 hours. Richard fixed the problem within 15 minutes. He was very competent and polite. I will definitely use Adept again.

- George Tellmann. 6/11/2017

Very good service and recommendations.

- Sandy Kummer. 6/11/2017

Richard is efficient, timely and most important to me, I trust his input

- Lisa Christensen. 6/7/2017

Excellent service, quick and affordable. Will use again.

- Claire Jackson. 6/7/2017

The young fellow that came over to fix the washing machine was extremely nice and knowledgeable. I highly recommend the guys

- Vincent misuraca. 5/21/2017

Quick, thorough and affordable service.

- Glen Gardner. 5/21/2017

Had this company come out to service my dishwasher yesterday. The technician pin pointed the Issue right away and had it fixed in less than 30 minutes!! I will let my family and friends know about this great company!

Completely quick services. Called at 11:30 am and my washer is fixed at 1:51 pm! Richard came in did his job and was super nice and professional. I will be contacting this Adept for future issues!!

- Rebecka Harrell. 5/19/2017

Called Adept and they had a tech out to repair my fridge and dryer the same day! They were professional, prompt and affordable. Will use them again!

- Dominic Kasey. 5/14/2017

Highly recommend. Quick,dependable and great service from start to finish. Will be using them in future if I have any other service needs.

- Michele Siedzik. 0/8/2017

I cannot say enough positive things about this company. They were professional, knowledgeable and friendly. Kyle was our tech, and he did an amazing job! We have found our new appliance repair company. Thank you guys for being the poster child of a good company!

- Debbie Douglas. 7/29/2016

First off this company was able to come out to do my dryer repair 3 days sooner than the company that American Home Shield initially set me up with. Then when the tech (Richard) showed up my wife said he was very polite, professional and fast. He repaired my dryer and suggested we clean the vent to prevent a fire so we immediately had them come back and the tech that showed up for that service was again very professional and even cleaned up after cleaning the vent! Awesome service and company! Thanks

What started of great ended slightly better then okay. They were out to the house with in 2 hours of my initial call. The tech, ran several tests and was able to diagnose the problem and quote the costs for the new parts while on site. This is where things went a little off... I know he requested the right part (I could hear him on the phone) but the wrong part showed up. So a new one had to be ordered. After 6 days, I had to call back in to see what was happening because no one had called or advised when they would be returning. From my call to them I was advised the part had to come from another location and was taking longer to arrive. They called back about an hour later said it had been tracked and would be out first thing to install the part. (turned out I was not the first service that next day but they did show up and they did fix the machine.) Only complaint i have is i had to follow up with them to find out what happened. (they cashed my check after 2 days but it took my calling after 6 to find out when this would be resolved) Again, the tech was very nice... even left the room cleaner then when he arrived. Once they had the parts the were speedy and pleasant. In all honesty if they had called me to advise about the part arriving later then expected I would have no issue at all with them. But when an expectation of 2 days turns into 6 with no calls it's a bit troubling Will i use them again, probably, but I will think about it first.